Towlard Publications
is pleased to announce the publication of
Whitby Photographers, their lives and their photographs from the 1840s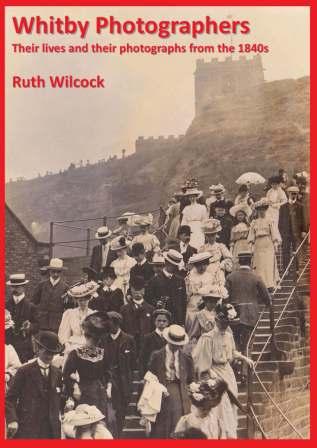 For anyone with a love of Whitby - be they local, or a visitor, this book helps to give a feel for the town through the ages thanks to the efforts of well-known and not-so-well-known photographers. It should be a must for many Whitby Gazette readers as there are so many interesting stories and pictures which many of them will not have had the pleasure of seeing before.
Jonathan Stokoe, editor, Whitby Gazette.
218 pages A4 – over 260 photos and 170 illustrations, many never published before.
An ideal present at £19.95 (includes U.K. postage and packing).
Published October 2011.
To purchase click here.
Over 260 photos and 170 illustrations, many never published before, help tell the story of Whitby's many photographers. Their story is closely woven in with the history of the town, which is illustrated on their cartes-de-visite and postcards.
From William Stonehouse in the 1840s they left a fascinating legacy of portraits of Whitby families and visitors, they recorded events like shipwrecks, cliff falls, floods, fires, accidents, civil disobedience, the untimely death of the Whitby football team hero, and chart the changes as Whitby and district grew in Victorian times and into the twentieth century.
Photographers ran the risk of suffering serious health problems because of the chemicals they used in their work; indeed it led one to suicide. Some tried to hide private family secrets, others their bankruptcy. Businesses were affected by cliff falls and all manner of dramas. A few started their careers in photography, but others had been jet ornament manufacturers, decorators, joiners, printers and one a celebrated Whitby engineer.
Many of their stories have never been published before, and for those that have, like Sutcliffe, Watson and Ross, much new information has been discovered, including links with Beatrix Potter. Lewis Carroll pops up like the White Rabbit in Samuel Braithwaite's studio on several occasions. The history of the Camera Club, founded in 1897, and the later Photographic Society is also told.
Written by Whitbyphile, local historian, and keen amateur photographer, Ruth Wilcock, who has known Whitby since her childhood. This book should appeal to all those interested in photos and the history of photography, in family history and everyone who loves Whitby and its people's story.